In the severely hottest days of the northern region summer, from 08 to 10 June, Bee Hai Phong had a summer company trip to Cat Ba Island, as a credit from the Company to our staffs for their working hard and dedication to the Company.
Besides activities as usual like bathing in the sea, sightseeing in one of the most well-known tourism attractions of the North – Cat Ba Island with spectacular landscape of the wild nature, the most memorable events in this company trips were the football match Hai Phong vs Nam Dinh + Sales Team, team building activities and Gala Dinner. While the soccer was amazing in the exciting cheering of our girls, shouting themselves hoarse, team building activities were the bridge to improve our health, mental force, with active participations of many members from Hai Phong, Thanh Hoa, Nam Dinh, Ha Nam office. The games showed the teamwork spirit, determination to fight and to win, testing their skill, their bravery, firm stuff, and durability, showing a spirit of Bee – a strong swarm of bees overcoming all challenges.
And following activities with all might and main, (till out of breath) with such physical strength, the Gala Dinner was the time for showing their talent in the game show "Manner Does Matter". 4 teams, with 4 styles, very talented and versatile in ideas and performance, many hidden talents were discovered with the prize Manner given to Ms. Le Thi Thu Trang from Accounting Department, in addition to the second price for her team. The first prize for team was awarded to team Export – Logistics with excellent performance of creativeness, teamwork spirit and manner of individuals sacrifice for art. Team Nam Dinh – Thanh Hoa gained the double prizes – the third prize and Creativity Prize.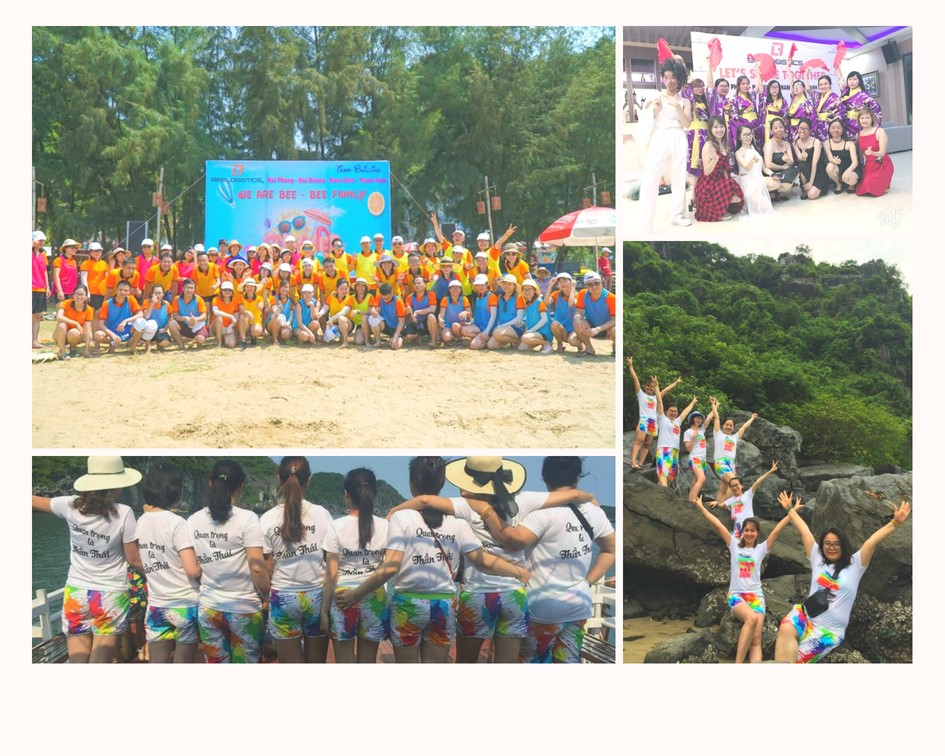 The Company trip was recorded into a very professional and good
looking video clip Video Clip.(link Clip: https://www.youtube.com/watch?v=CRzgCKx3n1o)