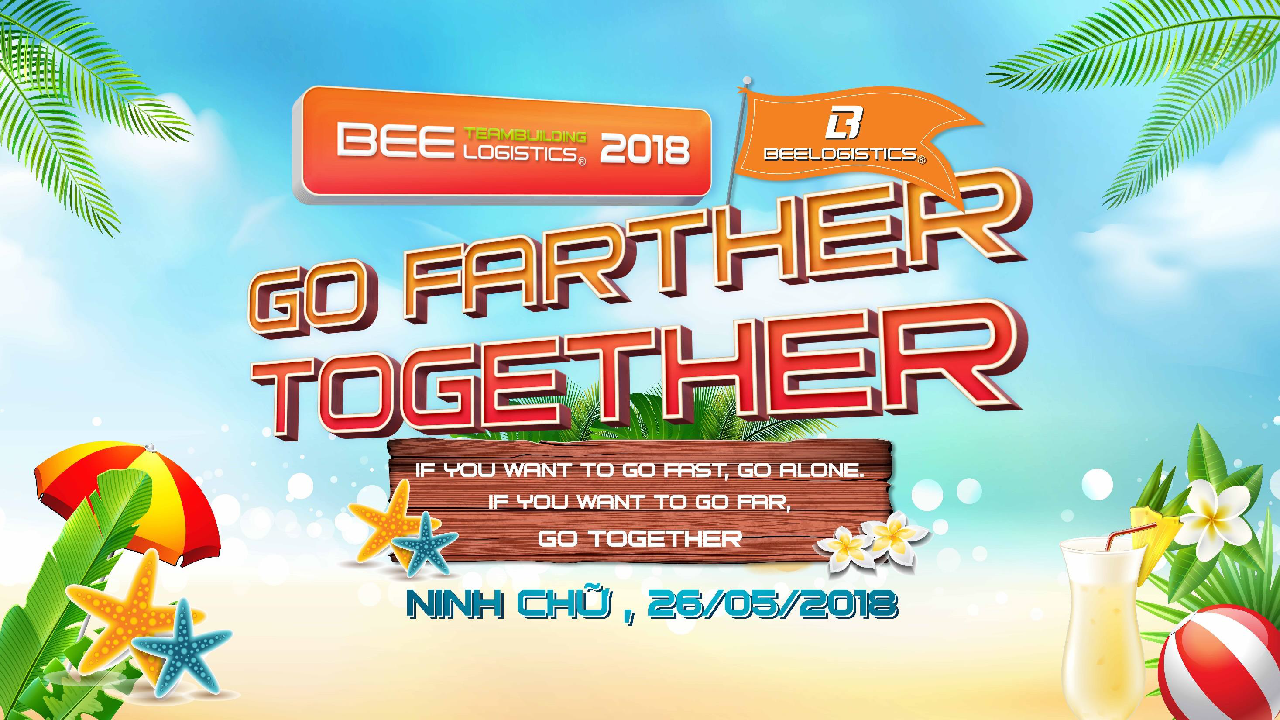 "GO FARTHER TOGETHER" that is our message, Bee Logistics Ho Chi Minh Office, during the Company trip from 24/5 to 27/5/2018, conveyed to all staffs travelling to the land famous for intensely strong wind and bright sunlight but actually it is very charming and friendly - Ninh Chu, Phan Rang City – Ninh Thuan.
​The annual company trip is the benefit offered by the Company in favor of all staffs to cite their effort and dedication in working. This activity is an occasion for Bee Logistics team to exchange and more closely tighten the colleague relationship, also it is the time for all to relax and refresh their energy, seeking for new and memorable experience by their teammates.
The trip with slogan "GO FARTHER TOGETHER" inspired us strongly, creating spiritual motivation to all members. All members overcame teambuilding challenges in Sai Gon Resort – Ninh Chu, and experienced the spectacular Vinh Hy Bay hilly roads…we really understood deeply of teamwork spirit as the saying 'IF YOU WANT TO GO GAS, GO ALONE. IF YOU WANT TO GO FAR, GO TOGETHER".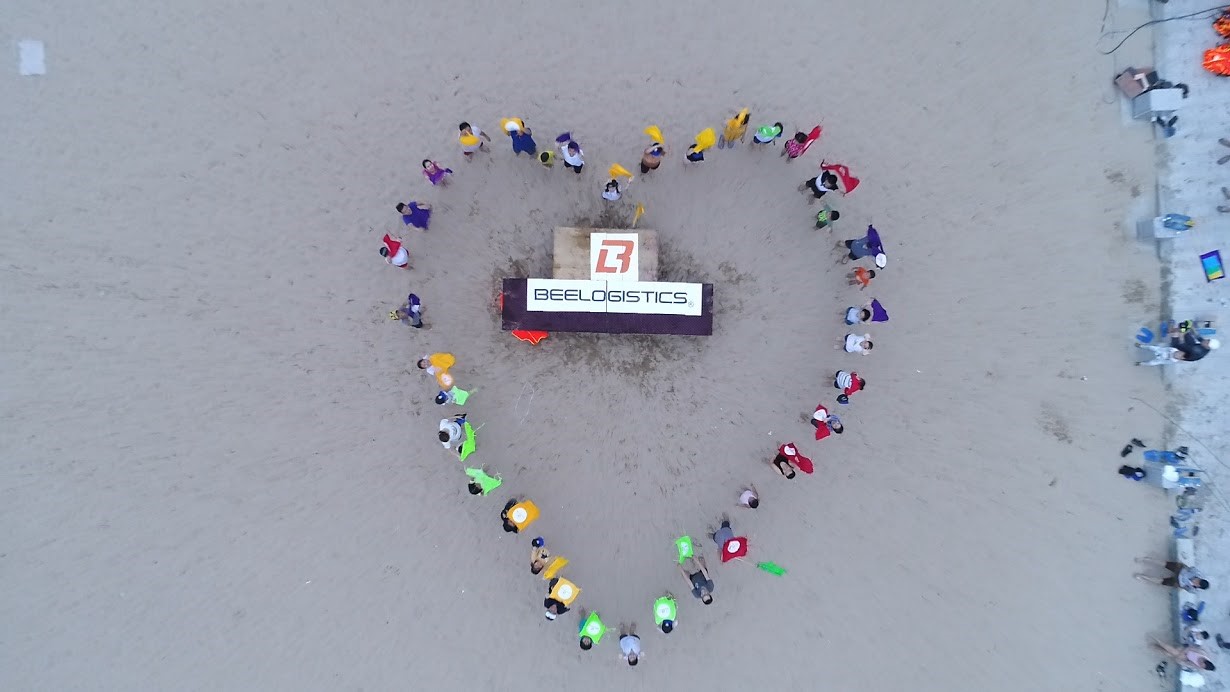 Each individual is more proud and strongly determined in fighting against obstacle and they were confidence holding hand Bee Logistics teammates to steadily step forward to the leading position.
Yes, GO FARTHER TOGETHER! We believe in the accompanying of each one after the success of each trip of Bee Logistics great family.
Let us take a look back sweet moments in the past company trip, the journey record of Bee Logistics, GO FARTHER TOGETHER 2018:
The trip in 3 days, 3 nights with many tones of emotion and feelings are kept in our mind and in our heart.
A hard way, absolutely, will pose us to difficulties and fatigue.
But after all, the best thing is passing challenges together, win together. When we jointly overcome obstacles, it will be turned into the driving force and the victory is sweeter and the confidence grows thanks to sharing and sympathy.
We are Bee Logistics! We trust in ourselves, we trust in our colleagues and GO FATHER TOGETHER !! father than the milestone of 15-year anniversary that Bee Logistics is about to reach.
By Nguyen Ngoc Linh (Sales Executive – BEE HCM)