With the strategy of long term and sustainable business growth, career path development for employee is one of the key benefits and concern of Bee leaders. Recognizing the significance thereof, the Company encourages and supports financially (a part of training fee) their key personnel and resources to enroll in the middle-level manager skills course which is provided by HPM Center Hai Phong. Thanks to the course, the employees have the opportunity to improve their managerial skills and the employees are interested in developing themselves both personally and professionally. They are able to recognize their hidden potentials, and change their inherent mindset in the working setting. Also, skills obtained from the managerial course help in minimizing negative but increasing the better-behaved acts in colleague relationship and they are well-prepared for possible promotion in the future.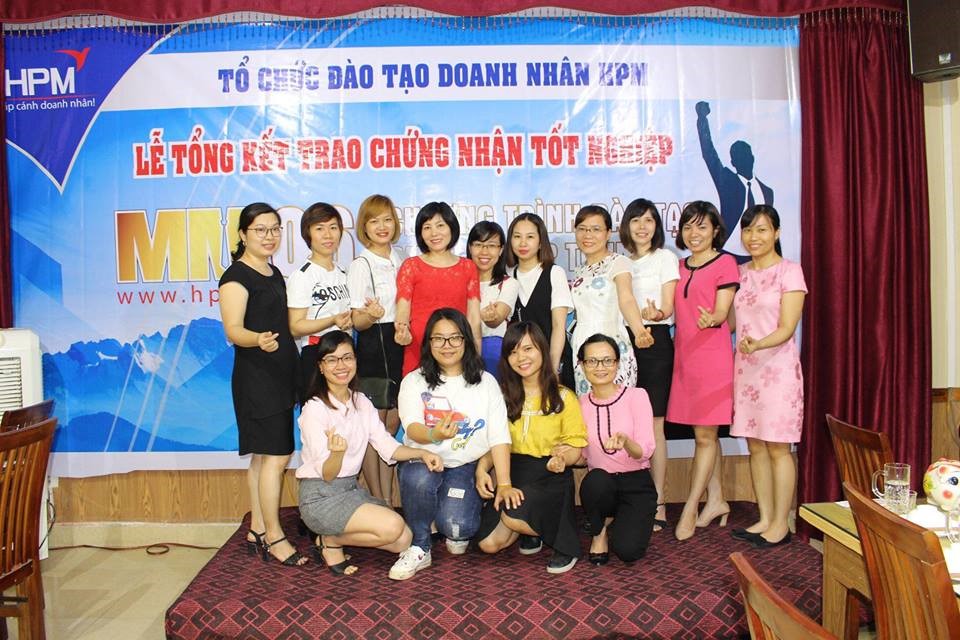 SPORT ACTIVITIES
In response to tourism month and summer days, bees of Hai Phong City are very active in sport activities to have very good health and strength in sport game playing. At this moment, ping pong club of Bee Hai Phong attracts many players, from leaders to staffs. The sport activity after the working days helps dispelling stress, creating more excitement and motivation for next working days. The games take place on the 7th floor of GTIC Building.
In addition to nice pitches of ping pong, Yoga club at each afternoon of Monday, Wednesday and Friday is actively involved by women, on the 6th floor of GTIC building. With the aim of practicing the resistance, stomach fat burning, for a pretty and fit body and confidence to wear hot bikini going out to the sea, they attend regularly with higher level with many difficult yoga exercises and posture such as hanumanasana, sirshasana…
Also, Bee Hai Phong football team has been practicing weekly to be prepared for performing very fierce soccer games, competing for interesting prizes in the next company trip to Cat Ba (golden shoes, golden goal). Expectedly with the ardor in working, sense of maintaining good health, each staff of Bee Hai Phong will be strong to create a team of more sustainable development.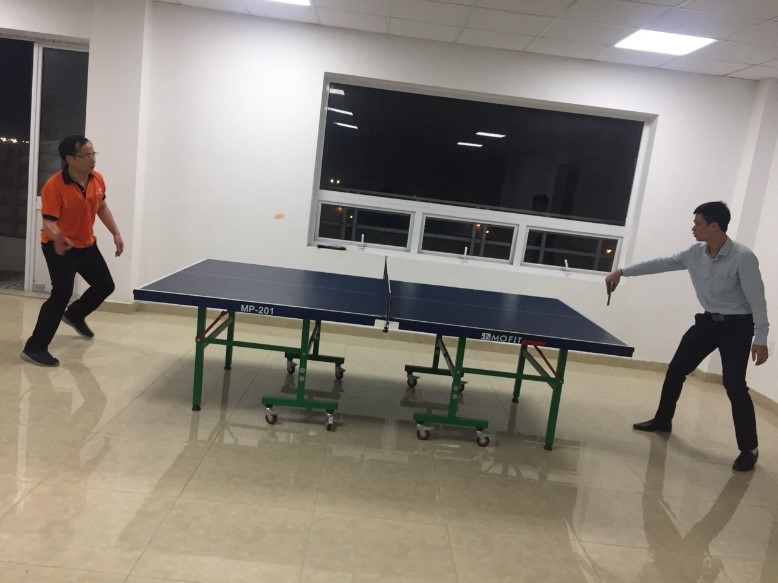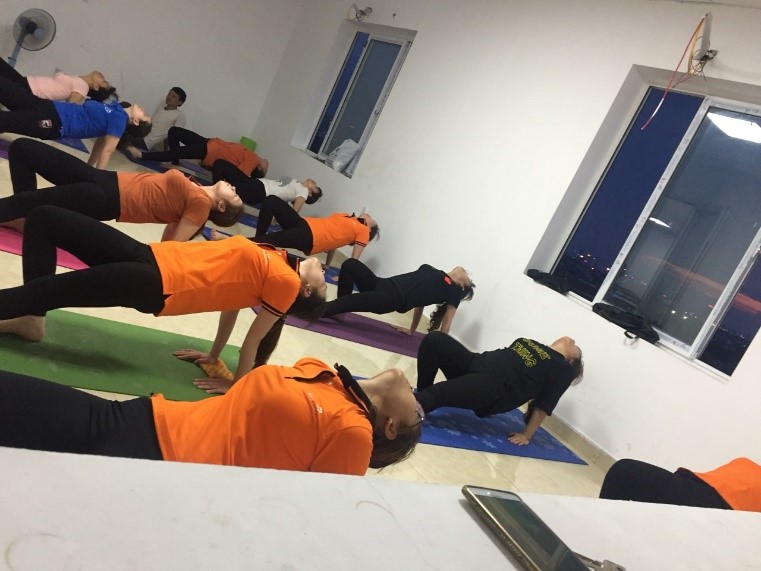 Nguyen Van Hieu